There are no more items in your cart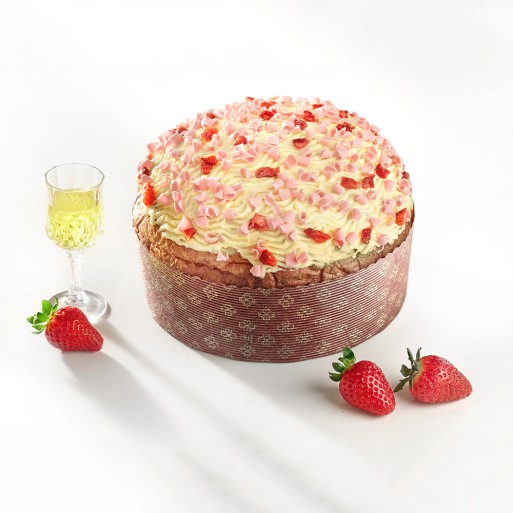  
Panettone Stregato
Stuffed with custard scented with "Strega Alberti" liqueur and candied strawberry piecies.
Panettone artigianale farcito con crema al liquore Strega Alberti e gocce di fragole candite.
INGREDIENTI: Farina di GRANO tenero tipo 00, BURRO fresco (15,30%), TUORLI D'UOVA fresche pastorizzate (12,6%), zucchero, acqua, lievito naturale (GLUTINE), miele d'acacia italiano, sale marino, LATTE in polvere, malto d'ORZO, bacche di vaniglia delle Isole Bourbon e Tahiti.
FARCITURA E GLASSA: Fragole candite (fragole, zucchero, sciroppo di glucosio-fruttosio, acidificante: acido citrico) (18,65%), crema pasticcera profumata al liquore "Strega Alberti" (15,56%), cioccolato bianco (zucchero, burro di cacao, LATTE intero in polvere, emulsionante: lecitina di SOIA, aroma naturale di vaniglia), crema farcitura (sciroppo di glucosio, zucchero, acqua, destrosio, LATTE in polvere scremato, BURRO, liquore "Strega Alberti" (0,76%), TUORLO D'UOVA, stabilizzante: pectina).
Può contenere tracce di ARACHIDI, FRUTTA A GUSCIO, GLUTINE, LUPINI,SESAMO, MOLLUSCHI e CROSTACEI.
Contiene GLUTINE,  LATTE, UOVA, ORZO,  SOIA.
Gli ingredienti evidenziati possono provocare reazioni in persone allergiche o intolleranti.
Specific References
ean13

8033324203927
16 other products in the same category