There are no more items in your cart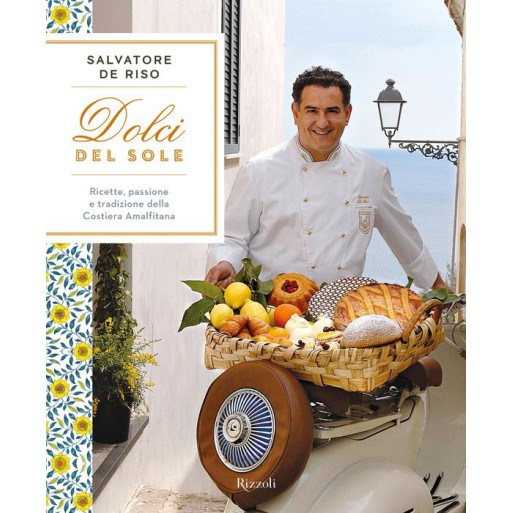  
Dolci Del Sole
Recipes, Passion, and Tradition of the Amalfi Coast by Salvatore De Riso
A book that smells of vanilla and orange blossoms, a visual journey into the world and creations of Salvatore De Riso, a great interpreter of the sweet art of Southern Italy. Over 60 recipes, both sweet and savory, some suitable for those with celiac disease, are explained step by step to prepare his most typical delicacies such as Ricotta and Pear Cake and Pastiera Soufflé, or to experiment with imaginative combinations.
Pepper jam accompanies stuffed anchovies with provolone, while citrus jam is enjoyed with sophisticated finger food or sweetens paccheri stuffed with ricotta. And then there are the original jars that contain delicious pairings like chocolate and lemon, carrots and orange.
Each recipe is a delightful reimagining of the flavors of Mediterranean tradition, using genuine ingredients just like the faces of the people who surround Salvatore, and who, amidst one delight and another, help you get to know that corner of paradise called the Amalfi Coast.
Publisher: ‎
First edition Rizzoli: 2008;
First edition BUR Biblioteca Univ. Rizzoli: 2012;
Second edition BUR: November 2016.
Language: Italian
Paperback: 243 pages
4 other products in the same category